Erasmus+ is the EU Programme in the fields of education, training, youth and sport for the period 2021-2027. Education, training, youth and sport are key areas that support citizens in their personal and professional development. High quality, inclusive education and training, as well as informal and non-formal learning, ultimately equip young people and participants of all ages with the qualifications and skills needed for their meaningful participation in democratic society, intercultural understanding and successful transition in the labour market.
Basically, there are 2 ways for organisations and institutions from Kosovo to get invovled in Erasmus+ Youth in Action activities.
To take part in Capacity Building in the field of Youth as applicant or partner – find more info below
To take part in Mobility projects for Youth Workers and Mobilities for youth – Youth Exchanges – find more info on this link HERE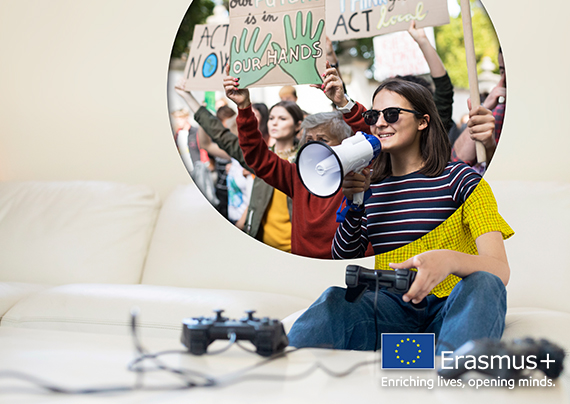 PROGRAMME GUIDE FOR 2023 is availble at this link:
https://erasmus-plus.ec.europa.eu/erasmus-programme-guide
In the programme guide you can find a lot of information about actions from different fields that can be supported by Erasmus+. One of them is the action called CAPACITY BUILDING IN THE FIELD OF YOUTH (p.339) and is actually open for organisations and institutions from Western Balkans* to apply.