GAIA is looking for 25 participants from any place and any community in Kosovo, who are interested to join climate change movement!
From 1st until 8th of July in Peja, GAIA is organizing Training for climate activists, as part of Climate for Change. The training will gather 25 young enthusiasts who are concerned about the environmental problems in Kosovo and worried about our future, which will be facing unknown consequenes of climate change. During the training we will be learning, discussing, sharing experiences and ideas about:
main environmental challenges in Kosovo
climate change and its impacts on global and local levels
climate change and human rights violaton
climate change related policies and regulations in Kosovo and internationally
false and real solutions
climate change movement
climate actions!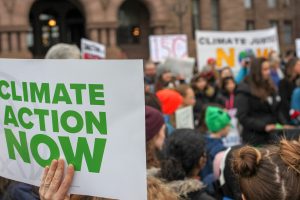 If you have recognized yourself as climate activists, than this is the right training for you!
We will have several guest speaker, who are experts in different fields related to climate change and energy. We will watch some great documentaries, collect stories from local people and work in small groups on future actions, position papers and more. And this is just the beginning!
We will be accommodated in a youth hostel, food will be climate-friendly (local, seasonal and vegetarian) and participants will be in shared rooms.
The participants should:
be strongly interested in environmental issues and climate change
already being involved in environmental organizations, local groups or having some experience related to the topic
consciously reducing the environmental impact of their lifestyle (food choices, travel choices, energy etc)
be willing to join future activities on climate change
preferable be 18 to 25 years old, but it is not limited
have good level of English, so they can feel comfortable to listen, discuss and work
be available for the whole duration of the training
If you are IN, you should fill in the application form before 10th of June 2019! The application form is available HERE
Spread the call to your friends! 
For any questions, please get in touch with us via e-mail: climate4change@gaiakosovo.org
This grant is supported by the 'Civil Society programme for Albania and Kosovo', financed by the Norwegian Ministry of Foreign Affairs and managed by Kosovar Civil Society Foundation (KCSF) in partnership with Partners Albania for Change and Development (PA). The content and recommendations do not represent the official position of the Norwegian Ministry of Foreign Affairs and Kosovar Civil Society Foundation (KCSF).