This is our first publication on natural building in Albanian and Serbian languges. It can be downloaded for free here: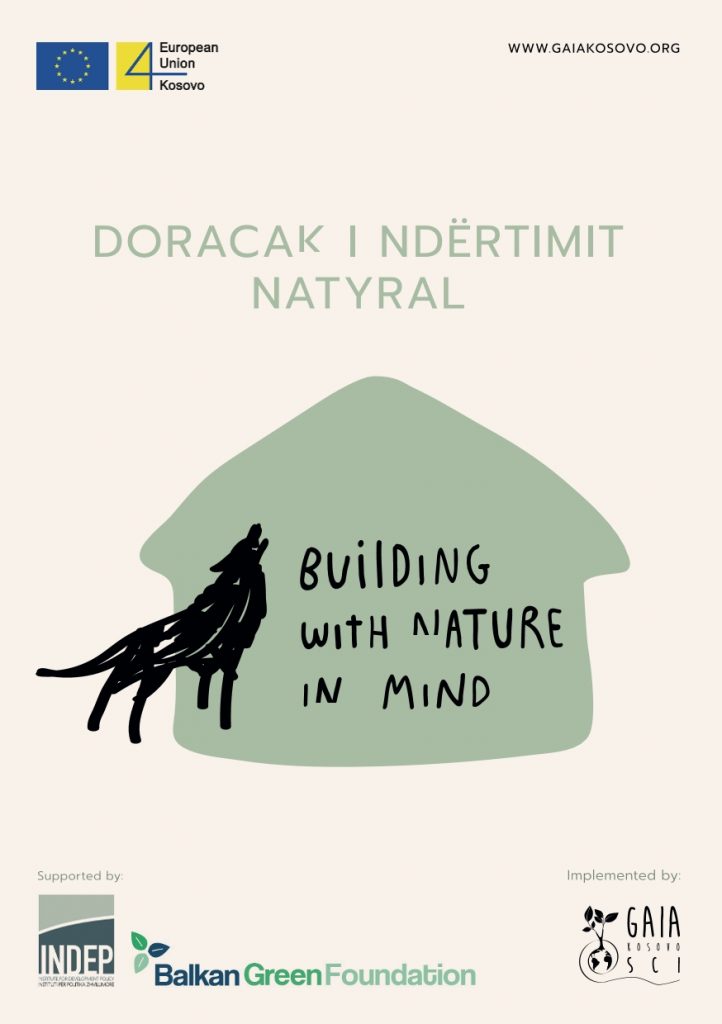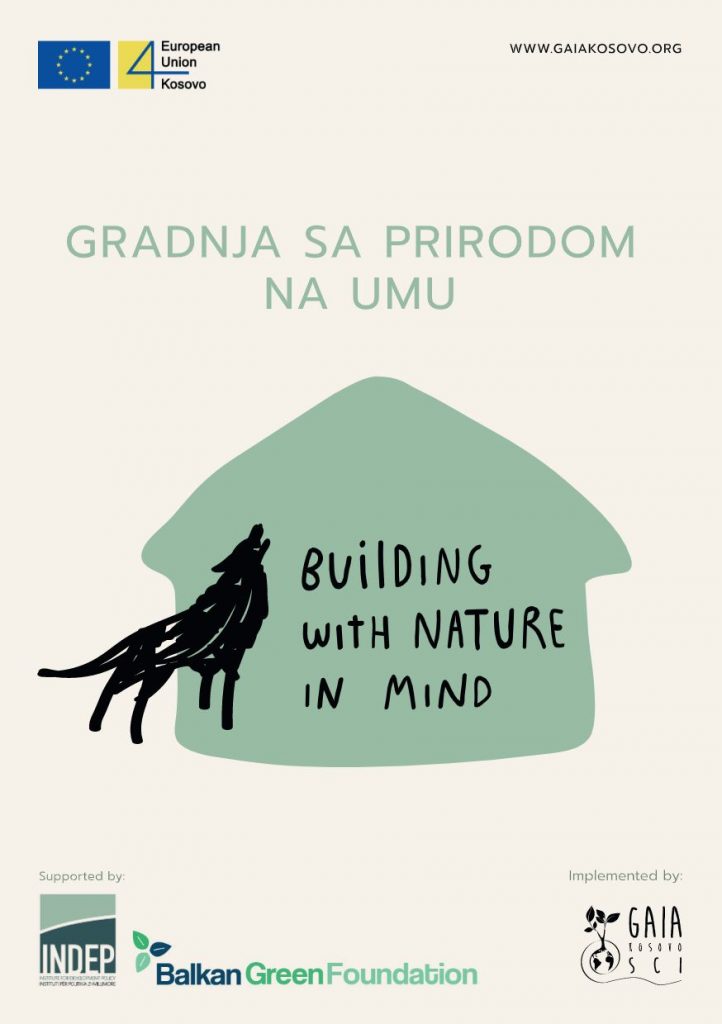 Information posters on natural building produced by the volunteers of GAIA. Bellow you can find posters about natural building, natural insulation, Rocket Mass Heater, Straw bale house, Cob house, Rammed Earth House and Earthship.
NATURAL BUILDING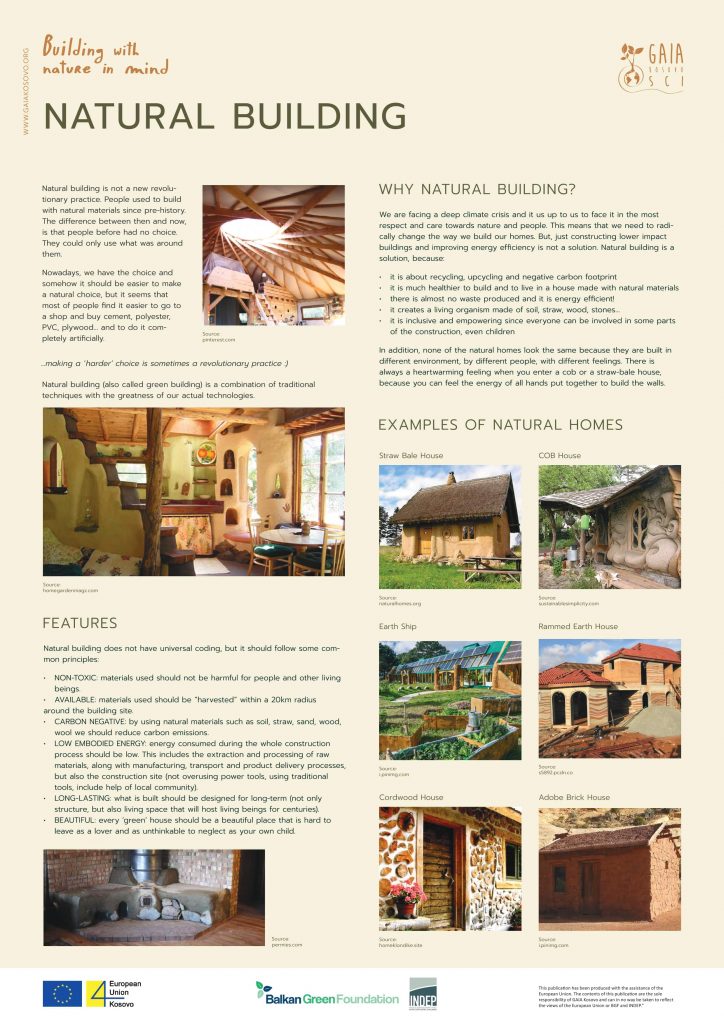 NATURAL INSULATION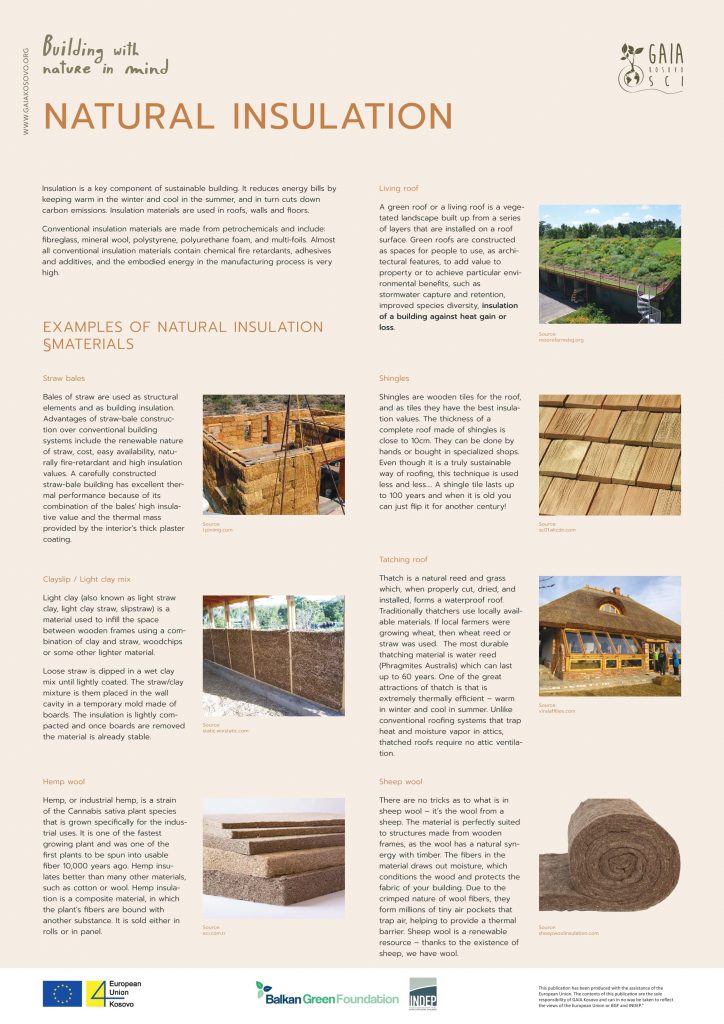 ROCKET MASS HEATER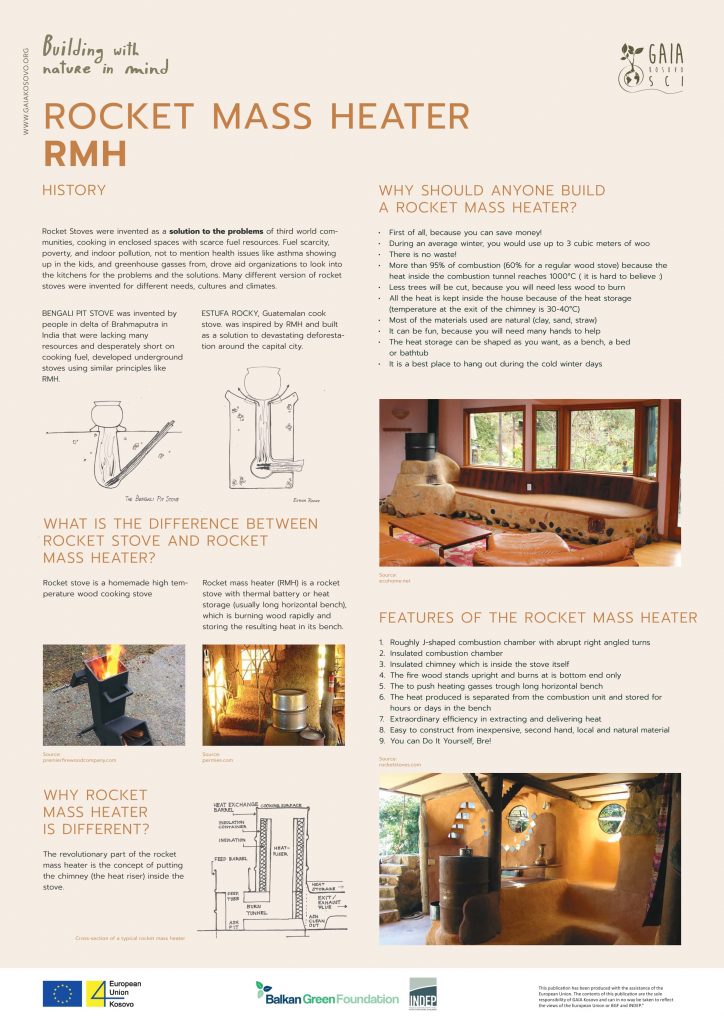 STRAW BALE HOUSE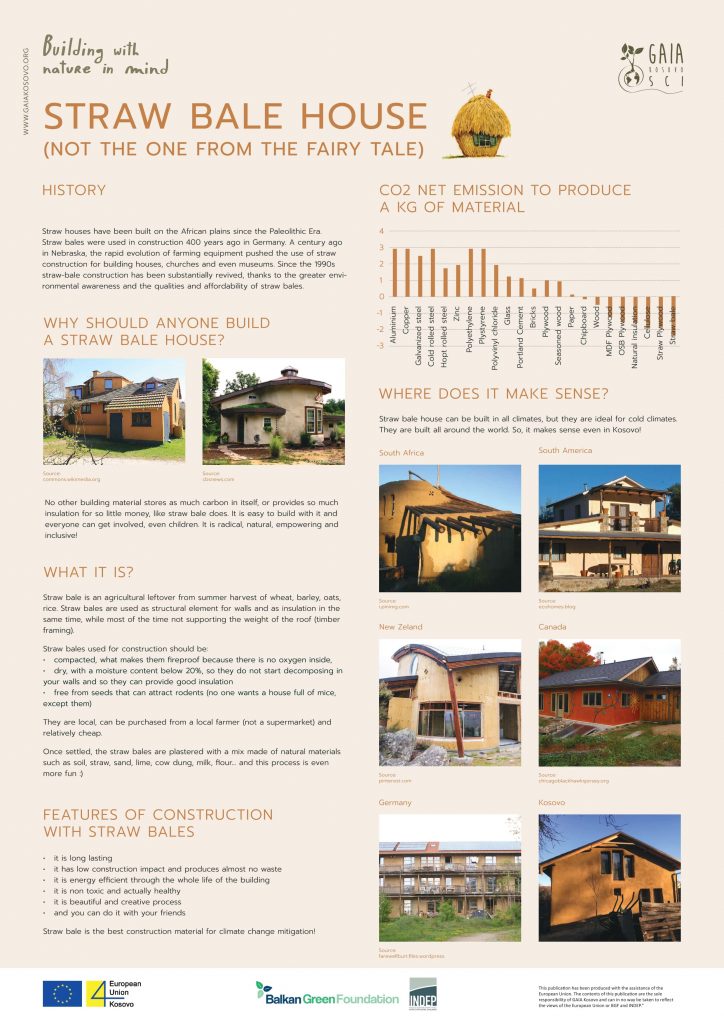 COB HOUSE
RAMMED EARTH HOUSE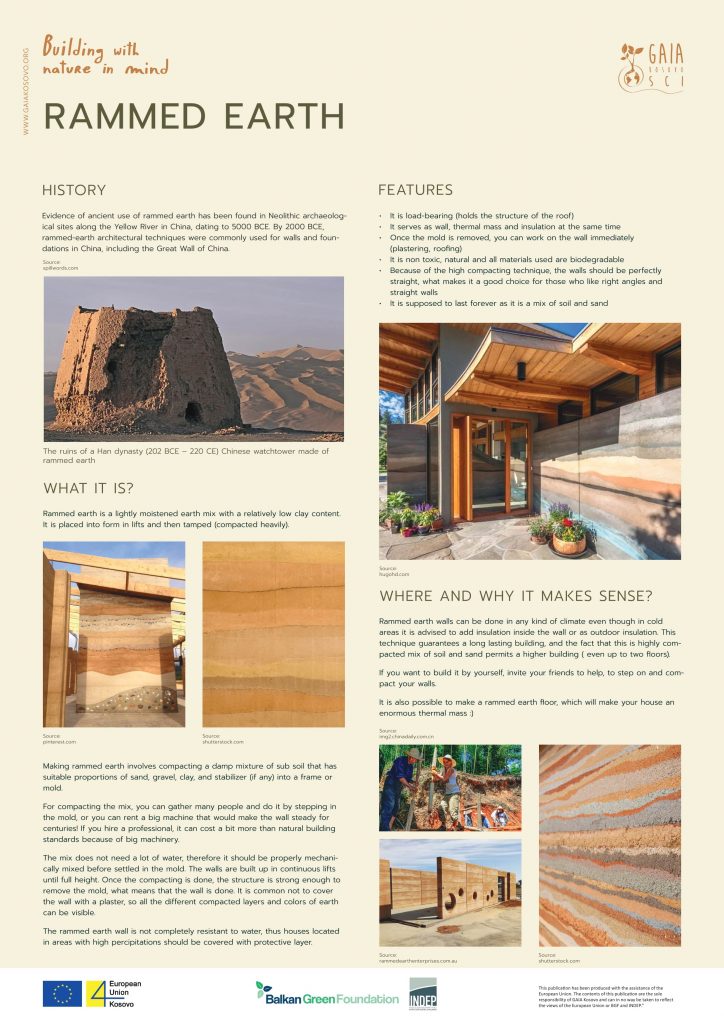 EARTH SHIP
Building with Nature in Mind is an EU funded project managed by the European Union Office in Kosovo and supported by BGF and INDEP.