The Greenbelt Camp – An ESC testimony by Qendresa
Volunteering is something that always gives me a purpose and makes me feel valuable, knowing that I'm also doing my part in a community.
I just got finished with my studies abroad and I came back in Kosovo by the time I saw this ESC project. I was still taking some days off before starting to work and enjoying time with family in hot summer days. But once I saw and read what this project was about, where it was going to take place, I decided to apply immediately and spend last days of summer differently from previous years.
The project was named Greenbelt Camp and took place in Austria. I, together with nine other volunteers worked with coordinators from SCI Austria and the environmental NGO of the Austrian League for Nature Conservation. The aim of the project was to maintain biodiversity and contribute to the preservation of endangered species in the area of Lower Austria. Two locations where we camped were Hart-Aschendorf and Poysdorf. I had never been to Austria before, not to mention these two small towns, but the people welcomed us and showed us another part of Austrian culture once we got there.
I have never in my life thought that I would be camping in the middle of vineyards, full of ripened grapes ready to be eaten or turned into wine, but that's what the Greenbelt Camp was about when we got in our camping site in Hart-Aschendorf. It was a small little town with vineyards everywhere our eyes could see and small open markets where farmers put their products, like pumpkins and bottles of wine to sell to the tourists and people passing by. But what amazed me about this small corner of markets was that there wasn't anybody to sell. You could just go there, pick what you need and put the money at the cashbox that was placed there, since every product had a price tag. This showed me how trusty and cooperating was the community there. Something like this wouldn't work in just any country.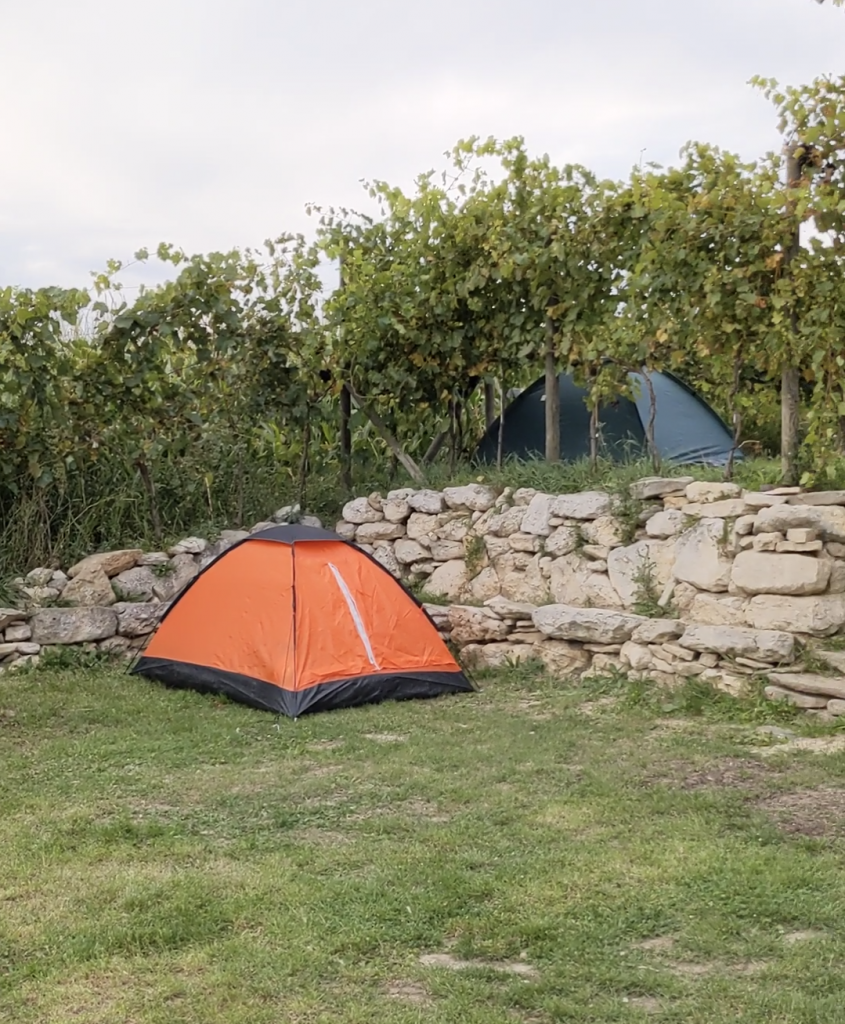 Our days would start eating breakfast, packing lunch and full of youth energy ready to spend the day working outside in the nature. We had to mow steep meadows and remove overgrown bushes and trees that put in danger other species in the area. The evenings were always filled with stories, board games and laughs. Our volunteering team had participants from Austria, Germany, Spain, Latvia, Albania, Kosovo, India and Kyrgyzstan. There was always something someone would share about their culture and stories from where they came from. Sometimes we would get bottle of wine from the local farmers in the small market spot that was in our camping site, start a bonfire and enjoy the starry night far from the city lights.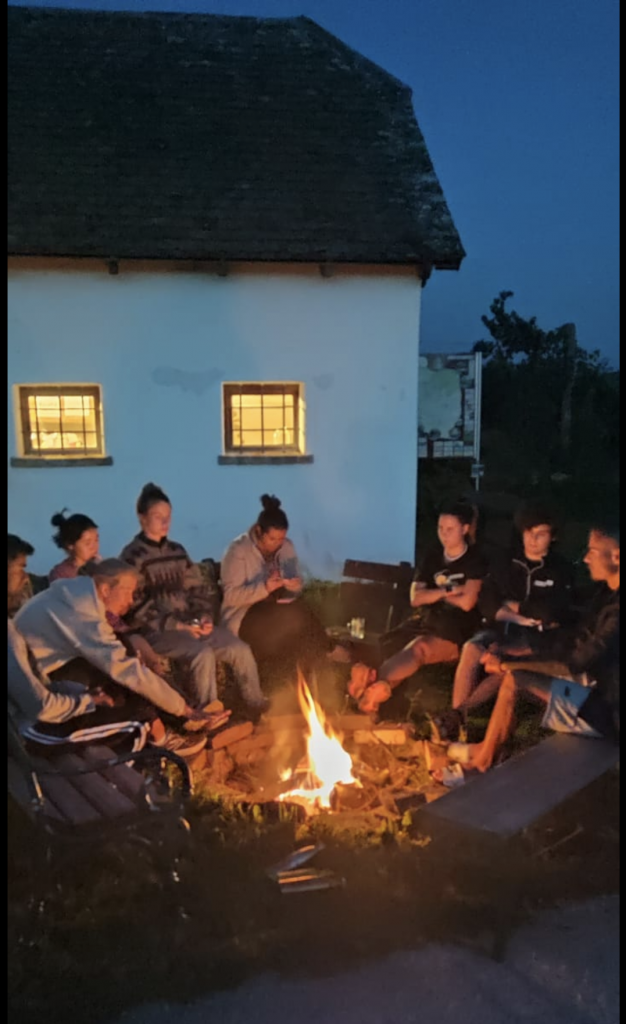 The second location, Poysdorf, was another Austrian town full of history with cellars and wines. The whole town was an open gallery where you could catch the eye in paintings and sculptures. Our volunteer job here was the same, mow and remove overgrown bushes. But the landscape changed a little and it was always a bliss to stop at the top of the hill and just look around us. This time we were so close to the Czech Republic and we could even see the towns across the border line.
Sometimes after our working hours we got invited by the locals for lunch. And not just a lunch, a lunch served inside an old cellar where farmers used to store wine years ago. It was always a full table filled with typical Austrian bread, cheese and lots of wine and Sturm; the semi-fermented grape juice from the first grape harvest of the season.
The highlight in Poysdorf was our group tractor tour around the town. The driver stopped in different parts of the town and told us old stories of Poysdorf. We learnt that Poysdorf has 6000 inhabitants and 1000 cellars! During two weeks of volunteering and engaging with locals, we learned about plants and birds in this area. We visited towns in Austria and Czech Republic. We spent time in the nature, contributing as individuals and as a group of youth for environmental cause. And most importantly we created friendships that will last forever and each of the participant developed interpersonal skills living for two weeks in such an international environment.
By Qendresa, October 2021