A volcano and a lot of nature – The ESC of Labinot in Iceland
Labinot went to volunteer in Iceland for 2 months in 2021 through the European Solidarity Corps (ESC) programme. Find out about his experience through his testimony!
Yoop! I am just one of the camp leaders that have passed through Worldwide Friends (WF) in Iceland. Everything started in an ESC info-session during summer 2020 from GAIA Kosovo. Thereafter, I was looking for a volunteering project to be part of. I was looking for my place and something meaningful to do, stuck in the middle of a pandemic, so I didn't hesitate to apply. Yes, with a lot of nature and related to education, environment, culture, and sustainability.
Thankfully, I was accepted into the program and GAIA Kosovo was my supporting organization. I started to work as a volunteer for WF on the project "Sustainable living – change yourself and you change the world" Iceland, March 2021. The whole experience was much more than I could ever imagine. It's difficult to find the right words to describe it, so let's give it a try.
March 2021 – 2nd day of my arrival in quarantine, I heard the news that a volcano just erupted less than 50 km from the hotel I was staying in, the nature. Negative test. A ride in the night, and then – carrying the bags to a new house, a wave of hellos, faces without masks, a big number of shoes at the entrance, cups of tea scattered around the rooms, cards on the table, and post-its placed everywhere. First weeks, spent in Hveragerði working in organic greenhouses: an amazing place where cucumbers, carrots and other plants grow 🥒🥕🌿🌱 to be used for community and the clinic of the town.
April 2021 – Our new house is in the north-west of Iceland, surrounded by icy hills. The sky is full of stars and northern lights. The first shop is a one-hour drive away. My main task as an environmental camp leader was to lead Worldwide Friends' outdoor and indoor activities. In fact, our aim was our task. Our role was to lead the workcamps and the main activity was beach clean-ups while having wonderful views of the incredible wild Icelandic nature. Collecting, sorting and weighing these huge amounts of plastic by hand opened up our eyes. You often wonder what could be done with all the beach trash after sorting. One of the most sustainable ways is upcycling. We made an awesome volleyball net entirely out of beach trash, and we enjoyed playing with in late afternoon of sunny days🤩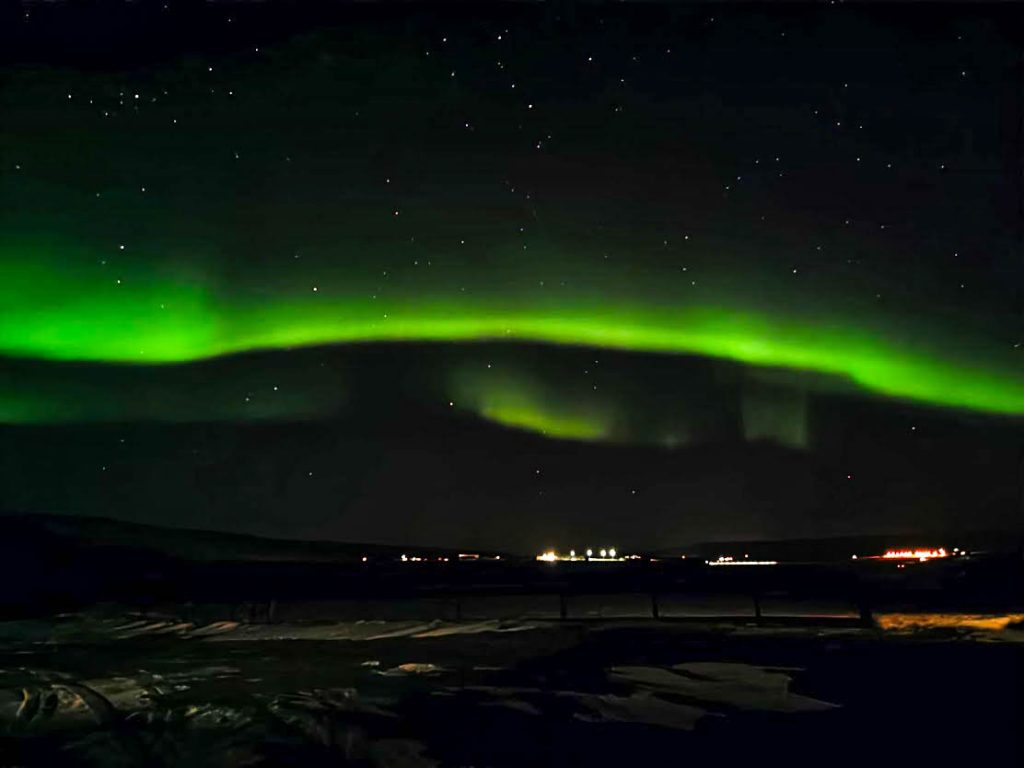 We created a little world for ourselves. Creating activities, debates, workshops, games, and presentations to facilitate the cultural exchange between participants and to stimulate their critical thinking about the impact of their actions on the planet. It explains a lot about the others who were coming and going in Bru: really caring, passionate, nature lovers, creative, communicative, and funny people.
Yes, we were people from different backgrounds, but who had the same objective of having a new experience, acquiring knowledge, and sharing with others, how we could be more aware about environmental issues and more eco-friendly in our lifestyles.
JOY. This word can describe my time in Iceland. Once again, I want to say I only have good memories of living there.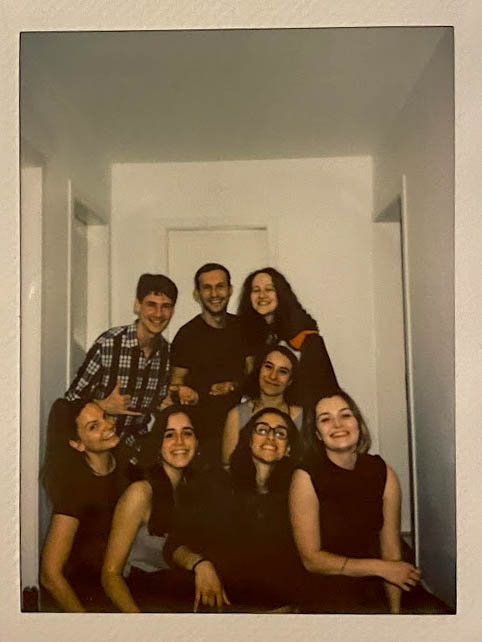 There is something really special about sharing everything in the middle of nothing. All of this because in these crazy times I became part of a beautiful family, I met lovely people, I learnt, I shared, I explored new places and I discovered different cultures. I helped others, I lived in the "office" where we had the meetings as camp leaders, I almost flew with the wind, and I spent time on a less than 300 inhabitants-island, too. I saw a VOLCANO erupting, I saw plenty of waterfalls and geysers, walked on craters, glaciers and black sand beaches. I watched the northern lights, I learnt some Icelandic and I practiced my Spanish while in Iceland, I played in the snow, I walked in the forest, I cooked, I baked cakes at 3 am, I ate tasty and healthy food, and I tried unhealthy food, too. I partied in the kitchen, I played chess on the sofa and I played games until late at night. I witnessed nights full of light when you couldn't tell the difference between sunset and sunrise. I swam in the ocean, in the river, in the swimming pool in cold water and I bathed in the hot tubs, also in the Blue Lagoon (one of 25 natural wonders honored in the list of National Geographic 2012). I received good messages, I gave tight hugs, and in the end, I realized that people that were strangers turn into friends that I feel like I've known them forever and some of those friends even turned into a family.
Now I feel grateful to have spent this unforgettable time on this island. It was an enriching and really growing experience for me. I will miss the kitchen parties, seeing beautiful places, people… everything and everyone!
Þetta reddast!
Labinot – May 2021