Sar te aplicirizav ko ESC projektja avrjal?
Prvo mora te registrizen tumen ko European Youth Portal. Kana vec registrisajen tumaro profili si gotovo, onda saj te roden razlicita dostupna projektja hem te prijavizen tumen direktno online. Akaringa saj arakhen vise detaljna informacijes achal sar te applicirizen an kakja strana.
Kibor ka kostizel man o volontiranjes?
Katro ESC, sa/vecina katro osnovna troskoja si pocindle! O ESC programi ka dodeljizel sredstva tumare phuvjake organizacijake te arakhel tumenge smestaji hem te pocinen tumaro habe, ali isto o programi pokrizla o troskoja e vizake, tumaro putovanjes dji ki phuv an savi ka keren o volontiranjes, hem isto pokrizna o chibake casoja.
Dali ka ovel man podrska kaj mi aplikacija vizake?
Va situt. Tiri podrzavajuco organizacija saj pomozizel tke ko procesi, i phuf an savi ka primizel tut saj isto pomozizel tuke katri strana phuvjaki savi ka primizel tut. Iako on ka pomozizen tumente tumen mora te nakhen katro neophodna terminja ki ambasada. Sa o troskoja povezime visake aplikacijasa si pokrime katro programi.
Sar te osigurizav man dok zivizava avrjal?
I organizacija savi bichala tut ka registrizel tut ko CIGNA, sa internacionalno osiguranje planiriz celo vreme dok trajzla to projekti. Sa o troskoja si pokrime, ali bi valazlas te koristizen pes ko pravilno nacini, samo ko potrebna okolnostja.
Moro Engleski si bilaches. Saj li i dalje te volonterisizav avrjal?
Apsolutno saj. O ESC si visejezicko programi, hem djandipe e Englesko chibjako nane hic obavezno. Naravno, haj organizacijes saj mangen te djanel pes Engleski, ili haj aver chib, soske kaj valazla lenge aktivitetjenge. Ama tu saj arakhes projektja kaj na rodna nisavo specificno chib.
Nane man diploma, hem naneman nisavo radno iskustvos. Saj li te ovav deos ko projekti.
Saj, hem valanas bi! O organizacijes na rodna nisave diplomes, ili pa bilo savo radno iskustvos. Kana i potencijano organizacija ka razmotrizel tiri aplikacija, najvise so ka dikhen si toro motivaciono il. Kada si so valazla te ovel tut!
Dali o volonteriba ka pomozizel mange te arakhav buci cim ka zavrsizel pes mo projekti?
Jek katro cilji e ESC-sko si te barjarel o zaposljenjes tute del tut dragocena vestines hem katro toro radno iskustvos. Iako toro projekti nane regularno buci, o projeti dela tut o kljuca te djanes pobut achal odredjena temes, te sicos haj tehnicko/prakticno vestina hem isto haj "meko vestines" ( sar te keres ko timi, sar te lafizes publikasa, sar te keres buci manusensa posebno potrebenca, itd.) Ko krajos tere projektisko, tu ka oves sposobno te keres toro Youthpass, certifikati an savo pisizla sa so sicjan katro toro volontersko iskustvos.
An kibor projektja saj volonterizav?
Saj oven deos ko jek dugorocno projekti (katro 2 dji ko 12 masek) ali hem ko vise timska volonterska projektja (katro 2 kurke dji ko 2 masek). Ako smatrisa tut kaj sjan manush/ni manje mogusnosjenca, saj oves deos ko individualna aktivnostja katro 2 kurke dji ko 2 masek, hem te iskoristizes i "Napredno planirano poseta" pre nego so ka posnizel to projekti.
Kaj save phuvja saj volonterisizav?
Saj volonterisizes kaj bilo savi EU phuv (Osim ki Spanija), hem isto ki Turska, Iceland hem Severno Makedonija. I Svajcerska nane deos e ESC programisko, ali sila poro Evropsko Volontersko Servisi an savo saj te oves deos.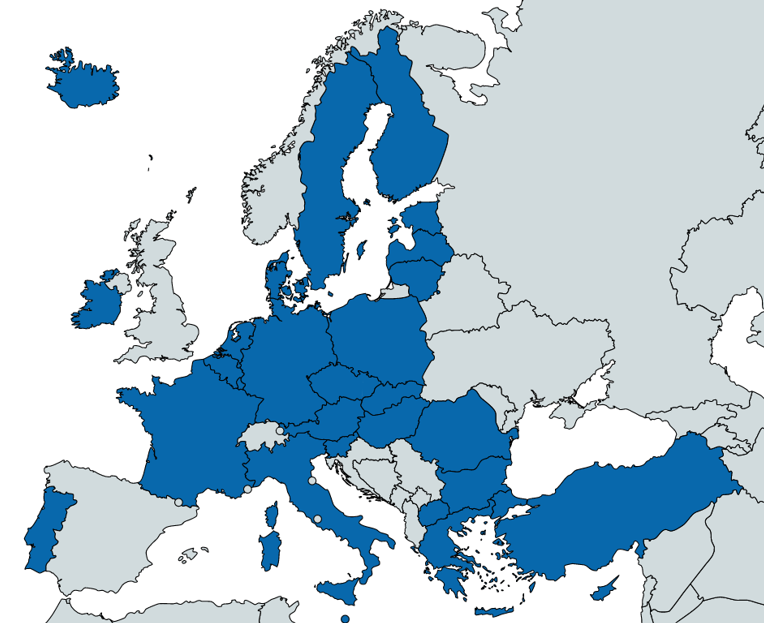 Kana sjom vec kaj mo projekti, da li si mange dozvoljeno te putojzav okolo?
Mora te lafizes tere organizacijasa savi ka primizel tut. Normanlo, tut situt duj slobodna zisa svako masek, tu saj koristizes kadla duj zisa svako masek, te putojzes ko regijoni. Nek ovel tut ki gozi kaj o ESC na valjazna te koristizes sar prilika te putojzen. Tiri motivacija valazla e ovel solidarnostisa prejektisa an savo ka keres. Ako tiri aplikacija fokusirizla pes an ti zelja te putojzes i phuv an savi mangnca te djas hem lako regioni, onda tiri aplikacija najverovatno na ovel prihvatime
Kana sjom vec kaj mo projekti, kas te kontaktirizav ako siman probljemi?
Situt vise moguca kontaktja te podrzizen tuke dok sjan an to projekti. Ko nevo than, valazla te oslonizes tut kaj toro dodeljeno koordinatori, savo si otkha te vodizel tut ko aktivnostja hem isto integrisizel tut kaj toro nevo okruzenjes. Isto situt mentori, lokalno manush savesa saj lafizes, te les kan vise achal i lokalno kultura hem isto te reflektirizes toro volontersko iskustvos. Nazalost, saj ovel kaj saj ovel tut probljemi tere organisacijasa savi ka pirimizel tut/ ili pa te mentorisa. Tu saj onda te kontektirizes tiri podrzavajuco organizacija, i organizacija katro Kosovo savi bichalas tut avrjal.
Na putojzom nikad avrjal, na zivizom nikad korkoro, si li lachi idea te pridruzizav man ko ESC projekti?
Kada si but lachi idea! Kaka si perfektno nacini te oves podrzime ki kidisavi avantura. Te keres kikiso baro korakos saj ovel stresno, ali aktivno ka pomozizel tumenge tokom hem pal toro projekti tiri podrzavajuco organizacija. Tiri podrzavajuco organizacija ka organizizel pre-nego so ka djas treningi, an savo ka djanes so te dodjares tokom tere projektisko. Ko pocetkos tere projektisko, tu ka ucestvujzes ko cim-ajan treningi. Ako toro projekti trajzla vise katro sov masek, tut ka ovel tut mogucnosti te reflektizes toro iskustvos ko maskar evaliaciono sastankos. O programi si smatrime te ovel dostupno savorenge, katro 18 bers, tako da, ne mora te brinizes achal o nedostatkos e zivotno iskusvosko.
Saj zavrsizav mo projekti pre nego planizime krajos?
Kaka saj keren samo ako situmen opravdano nacini, hem ako si sa o nacinja probime (ko slucaji konfliktjengo) ili pak poboljsanja (na primer ko slucaji ako na sjen zadovoljna ) si probime. Mojzasa tumen pre nego so ka aplicirizen, oven sigurna kaj ka oven slobodna tokom celone vrememeske dok trajzla tumaro projekti. Ma apliciriz ko projekti savo preklopizna pes tere skolasa ili bucasa. ESC projekti si obaveza, hem tut situt odgovornostja sar volonteri.