First steps for a change – An ESC testimony from Valentina in Krško, Slovenia
A journey is best measured in friends, memories, people we meet, the time we spend and acts we do rather than the miles along the way. And all these journeys start from small steps that we are afraid to take, but once we do, they stay with us forever.
I was always the type of kid that could daydream for things like saving the world or doing big things that I might never be able to make it happen but it never stopped me from dreaming and I always used to tell myself "It's okay, I have time, I can do this maybe later". I don't know if it was the fear of trying and then failing or the fact that I could go and make them all true and not wanting to stop, but after the lockdown and whole COVID-19 situation, I just got fed-up, I wanted to leave, I wanted to start making a change in myself first, to explore my profession, to know what is my calling. A friend told me about ESC and I loved it so I applied, without expecting it to be a life-changing thing.
I got accepted in this project for migrants called "First steps for a change". I was happy because I could help my community there, so we started with all the procedures. Of course, nothing was easy: lots of documents, waiting time from the embassies, lockdowns, people questioning why I am doing it, why being a volunteer, and mostly how would I survive by myself? But one thing I always had was motivation and the energy to continue no matter what.
New year came and together with it also the positive answer for the visa. I was excited, afraid, but also super ready for a new challenge.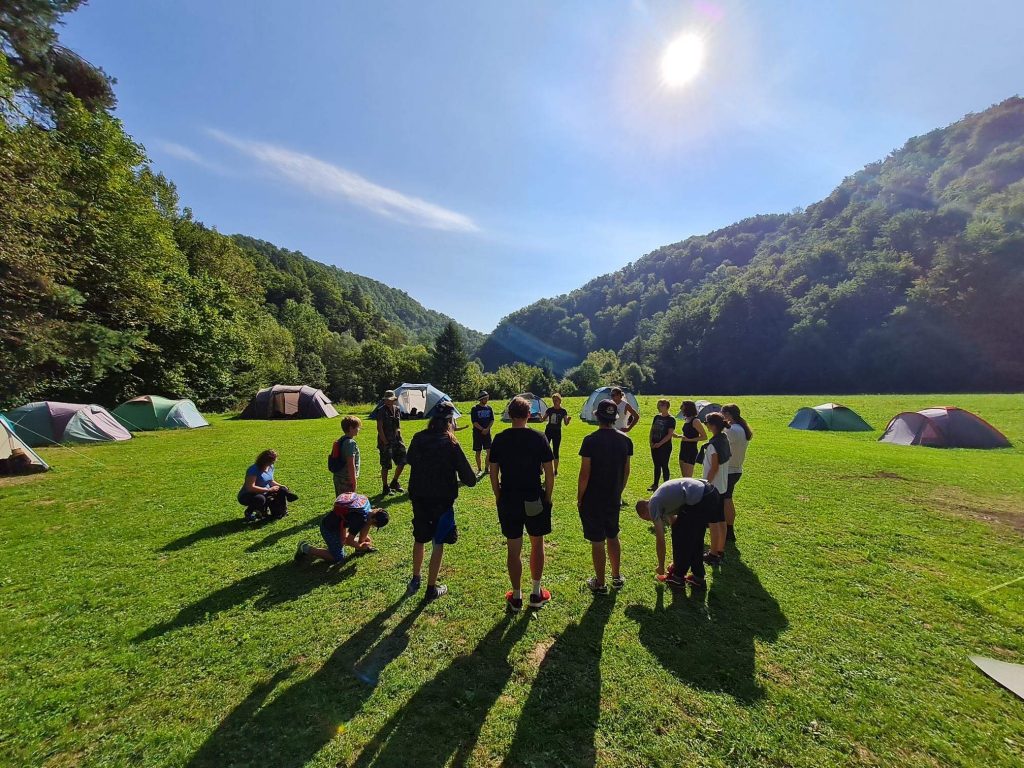 Guess how the first days went? Well… 10 days in quarantine because we were coming from a country that was on the red list, so better safe than sorry. For a person who can't stay in one place without doing anything, those days actually passed really fast. I had books, a meeting online where I could meet the staff, I also had mentors. It was weird to meet everybody for the first time through a computer screen, but those were the times. Everybody was so welcoming and with those looks and smiles on their faces it felt really nice. The quarantine was over but not the restrictions. Yeah, I didn't come in the best time but hey, we never give up. We kept online activities at least until the situation started to get better, even though online I learned a lot of things and these people here always managed to put a smile on my face. I was really lucky for the people I met here.
Even though our ESC on-arrival training was online, I had a great time for those 5 days with the other ESC volunteers around Slovenia. We had good vibes, nice music every morning and different topics and we were all excited for our new adventures. Who would have known that later these people and more would stay in a special place in my heart for a long time?
Planning trips in the last moments, meeting new people out of nowhere and having an amazing time, dancing in new cities or singing in coffees at late night evenings, exploring new places, running to catch those last trains, waiting at borders, games in buses and trains, karaoke nights, trips by myself, cooking times, laughs, tears, curiosity, ups and downs, everything had a special way of happening.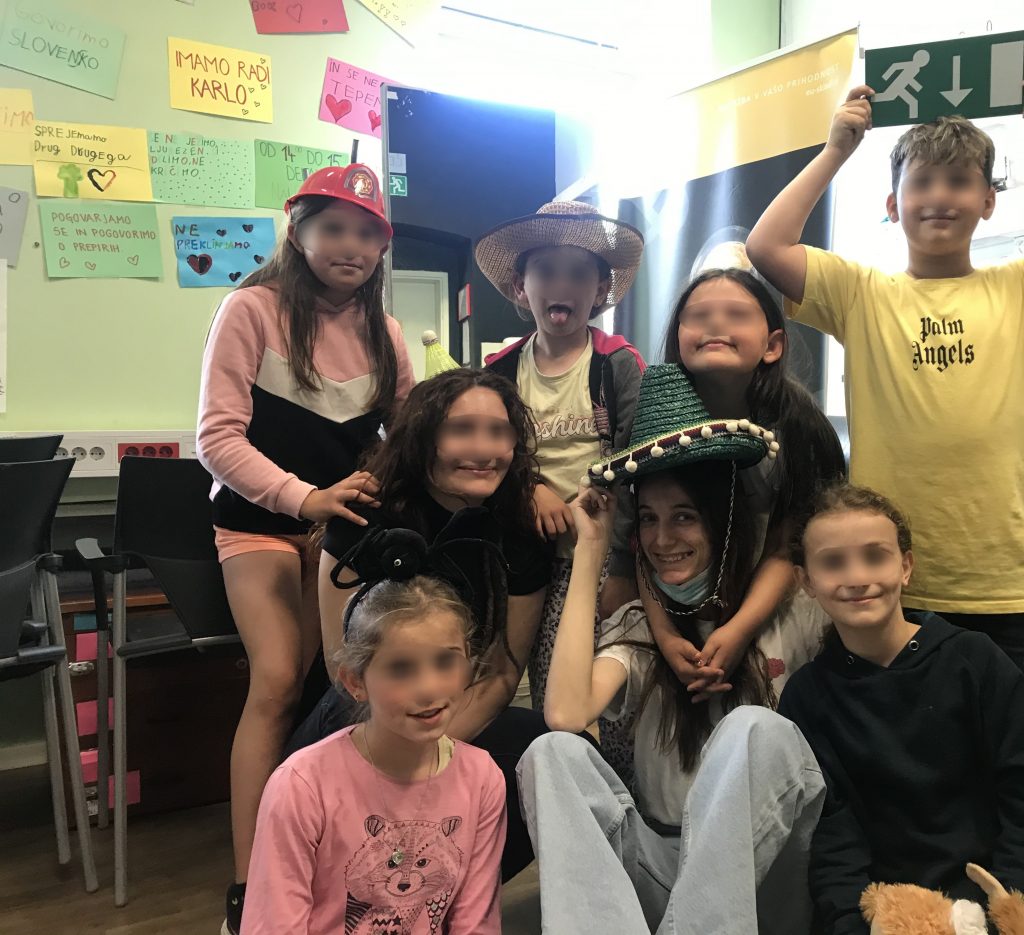 So my job as a volunteer has been to stay in the youth center with the kids, having workshops (in Albanian/Slovenian/English languages). We became a multicultural group, doing homework with them, games, etc. We practiced street youth work, where we went outdoors, in places where the kids who do not come to the center gathered so that we could stay with them and do activities or just listen to how their day was. I worked also in the schools, where I helped with translating for Albanian parents and students, being a mediator and socializing. I had my own account for posting events or activities that happened. We had a program where we could also learn the local language. Of course, we participated in other events from other organizations as well. It is good when you help the other volunteers on their projects as well. Oh, and through ESC you have a chance to make a personal project as well, how cool is that? No matter how small or big, it could be your own project. I did a stop-motion video for children's rights together with the center's kids. It was really nice to see them in the end admiring what they did.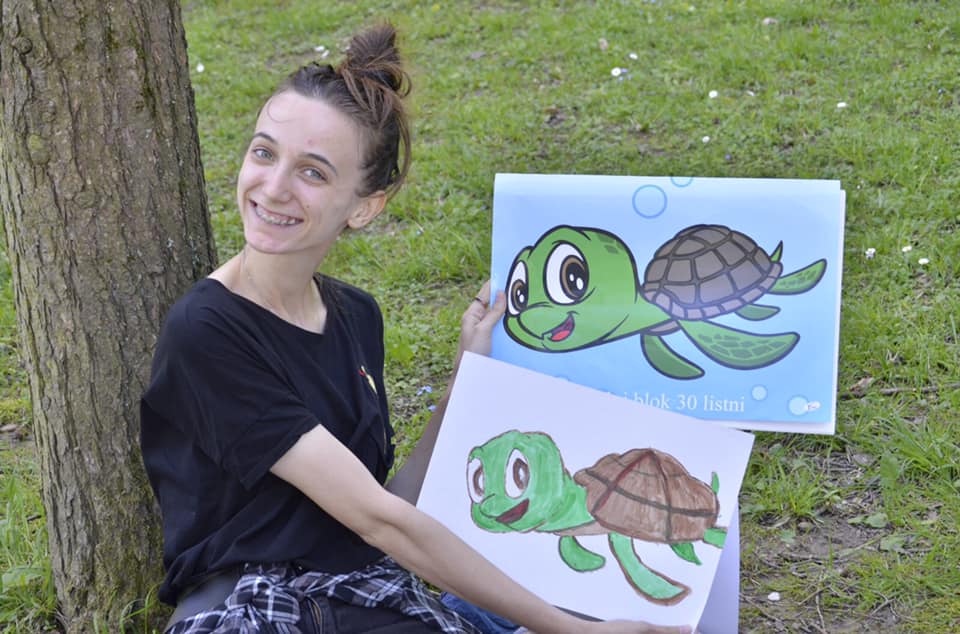 Krško, this small city with 9000 inhabitants has stolen my heart with little things and with its own people. Working with these people and these kids made me realize that some things that come in your life are just meant to happen. So, you grow up with everything you learn and without realizing, you see that you become part of a family. You make a home or become your own home because home is wherever your heart is happy.
Of course, it's not always so easy. Sometimes there are battles that you get to go through alone, but those are the exact ones that made me stronger and remember never to be embarrassed to ask for help. No one is perfect, we all learn from each other.
Without even noticing, the days just went so fast and I was already in my mid-term gathering of ESC volunteers in Slovenia. What happened through all those months were all in a 4-day training with another amazing team. We all discussed our ups and downs and realized that we did great things. I was already involved in different trips, had workshops on my own, went to another country alone in a trip to challenge myself, did a personal project, became part of the community here, worked in a school, street youth work, camping, social media, living alone, cooking, responsibilities, everything that looked so huge and scary before starting, now I had already done it.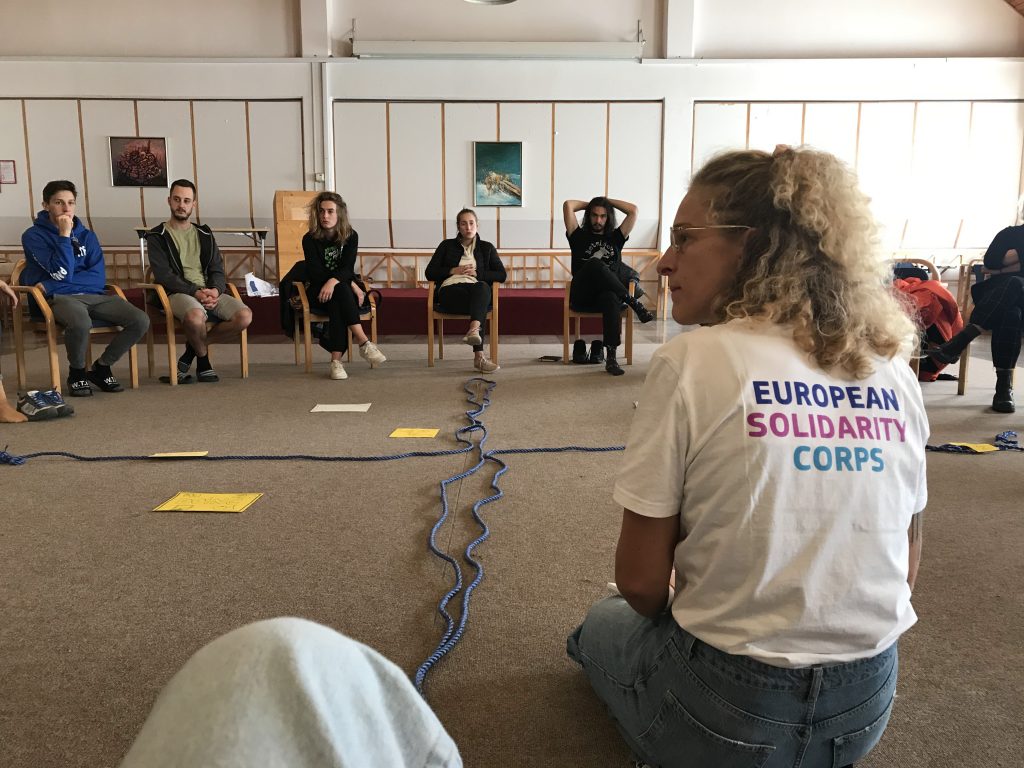 Exploring Slovenia with these people and also by myself, listening to their music, exchanging cultures, eating that traditional dish or cooking your own dish, acts of kindness for those small changes, being part of something, hugs from people, their smiles after you tried to speak their language. Everything from this project will forever stay in my heart because every small moment was a treasure in my memory luggage that I will always carry with me. I got sad while I was writing this by just thinking how much I will miss all of this when I come back home. But hey, life can surprise us all the time and we can make changes everywhere we go.
So, when your fears stare at you, stare back at them and tell them "Watch me succeed". Be a part of something bigger than yourself. Dare to challenge yourself because if it doesn't challenge you, it won't change you. Because no act of kindness, no matter how small, is ever wasted, ever. At least this is what I learned in this beautiful journey and what Solidarity really meant to me.
Now I am excited even more for what is about to come and I can't wait for my next adventures. I made it so, so can YOU.
Valentina, October 2021
Read more on how to become an ESC volunteer here (also available in Albanian, Serbian, Romani and Turkish)