[ALB]
Punëtori e fundjavës mbi ndërtimin tradicional – Gardhi natyror
8. – 10.4.2022
Po i kërkojmë 10 të rinj e të reja nga komunitete të ndryshme, të cilët/at janë të interesuar në ndërtimin tradicional, eko-ndërtim, trashëgimi kulturore; persona të cilët dëshirojnë të provojnë diçka të re, të takojnë njerëz të rinj dhe të e ndajnë me ta një hapësirë, e kështu të përjetojnë një mënyrë të qëndrueshme të jetesës.
Tema e punëtorisë do të jetë gardhi natyror, dhe do të mbahet në Bozhef, nga 8 deri me 10 prill. Bozhefci është një fshat i vogël afër Kamenicës, i cili ndodhet në kodrat e komunës së Ranillukut. Që nga viti 2017, GAIA është prezente në këtë fshat ku edhe e udhëheq një program të permakulturës, dhe ku çdo vit organizohen aktivitete edukative dhe vullnetare.
Gjatë punëtorisë, pjesëmarrësit do të njihen me teknikën e ndërtimit të gardhit natyror. Këto gardhe quhen natyrore sepse përbëhen nga materiale natyrore, zakonisht prej drurit. Ka lloje të ndryshme të gardheve natyrore, dhe në këtë punëtori do të thurim gardh natyror me degë të lakueshme të drunjve.
Do të kemi sesione teorike dhe praktike mbi punimin e gardhit natyror, do të shikojmë filma të shkurtër, do të ndezim zjarr kampi, dhe do të përjetojmë mënyrën e qëndrueshme të jetesës. Gjuha e punëtorisë do të përshtatet, do të jetë në shqip, serbisht dhe anglisht.
Nëse do të dëshironit të merrni pjesë në punëtorinë e fundjavës mbi gardhi natyror, atëherë plotësojeni aplikacionin deri me 1 prill. Do të ju njoftojmë mbi përzgjedhjen e pjesëmarrësve/eve dhe do të ju dërgojmë detajet tjera deri me 3 prill.
Me rëndësi:
– Pjesëmarrësit/et pritet që të mbërrijnë mbasdite me 8 prill dhe të shkojnë mbasdite me 10 prill.
– Nëse përzgjedheni, ju lutem merreni seriozisht dhe mos e anuloni pjesëmarrjen. Kjo është një mundësi për të përjetuar diçka më ndryshe dhe do të ishte mirë që ta kemi numrin e plotë të pjesëmarrësve/eve.
– Vetëm pjesëmarrësit të cilët/at e kanë ndjekur tëre trajnimin do të pajisen me një çertifikatë të pjesëmarrjes nga GAIA në fund të punëtorisë.
Shpenzimet e udhëtimit, të fjetjes dhe të ushqimit për punëtorinë, mbulohen nga projekti. Fjetja do të organizohet në dhomë fjetjeje të përbashkët, ushqimi do të jetë miqësor për mjedisin dhe vegjetarian/vegan, ndërsa hapësira ndenjës dhe e punës do të jetë e përbashkët. Në hapësirën ku do të qëndroni ka edhe shumë kafshë – qen, mace, pula, pata, bletë – kështu që duhet ta pranoni prezencën e tyre.
Punëtoria e tjetër e rradhës do të mbahet nga 15 deri me 17 prill, dhe detajet rreth aktiviteteve të tjera do të publikohen së shpejti! Nëse do të dëshironit të jeni pjesë e aktiviteteve të tjera të këtij projekti, na kontaktoni!
Ky aktivitet është pjesë e projektit "Njohuri tradicionale për të ardhmen e qëndrueshme – Ruajtja e njohurive tradicionale të ndërtimit për qëndrueshmërinë dhe brezat e ardhshëm", i cili synon të i përafroj të rinjtë e të rejat nga e gjithë Kosova për të zbuluar trashëgimin kulturore dhe aftësi të ndërimit tradicional. Do të jetë një mundësi për të përjetuar diçka të re dhe ndryshe, për të takuar persona me interesa të ngjashme dhe për të krijuar diçka së bashku.
Projekti i GAIA Njohuri tradicionale për të ardhmen e qëndrueshme – Ruajtja e njohurive tradicionale të ndërtimit për qëndrueshmërinë dhe brezat e ardhshëm është pjesë e grantit të financiar nga projekti "Trashëgimia Kulturore si nxitëse e dialogut ndërmjet komuniteteve dhe kohezioni social" i zbatuar nga UNDP në Kosovë dhe implementuar nga Instrumenti i Bashkimit Evropian që kontribuon për Paqe dhe Stabilitet (IcSP).
[SRP]
Vikend radionica o tradicionalnoj gradnji – prirodna ograda
8. – 10.4.2022.
Ovim pozivom tražimo 10 mladih osoba iz različitih zajednica koje su zainteresovane za teme tradicionalne i eko-gradnje, kulturno nasleđe, koje su zainteresovane da isprobaju nešto novo, upoznaju nove ljude, dele svoj prostor sa celom grupom, I koje se zainteresovane da isprobaju održiv način života.
Tema ove radionice će biti prirodna ograda, a održaće se u Boževcu, od 8. do 10. aprila. Boževce je maleno selo u blizini Kamenice, smešteno u brdima opštine Ranilug. Od 2017. godine, GAIA je prisutna u selu gde vodi permakulturni program, kroz koji se svake godine organizuju edukativne I volonterske aktivnosti.
Tokom radionice, učesnici/ce će da se upoznaju sa tehnikom izrade prirodne ograde. Ove ograde se tako zovu jer su izgrađene od prirodnih materijala, obično drveta. Postoji mnogo različitih izvedbi prirodnih ograda, a kroz ovu radionicu ćemo da pravimo prirodnu ogradu pletući grane koje imaju dovoljno fleksibilnosti.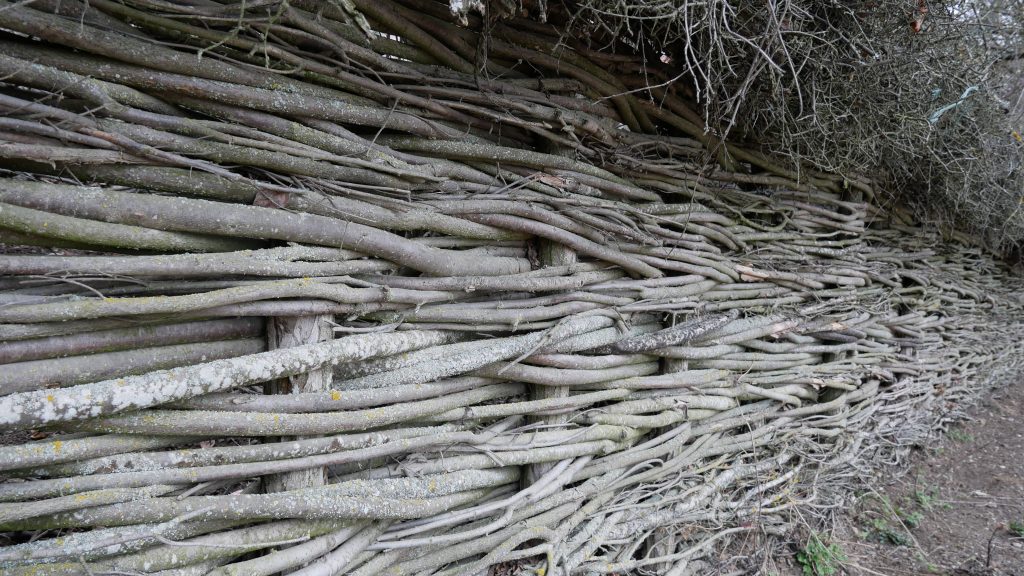 Imaćemo teoretske I praktične sesije vezane za pravljenje prirodne ograde, gledaćemo kratke filmiće i uraditi logorsku vatru, a takođe i iskusiti održivi način života. Radni jezik radionice biće prilagođen, koristiće se albanski, srpski I engleski jezik.
Ako si zainteresovan/a za učešće u vikend radionici o prirodnim ogradama, ispuni ovaj prijavni formular do 1. aprila. Obavestićemo te o odabiru I poslati ti document sa više informacije do 3. aprila.
Važne napomene :
Od učesnika/ca se očekuje da dođu 8. aprila poslepodne i da ostanu na radionici do 10. aprila poslepodne
Kada si odabran/a, molimo te da to shvatiš ozbiljno i da ne otkazuješ svoje učešće. Ovo je prilika za iskusiti nešto drugačije I bila bi šteta kada grupa ne bi bila puna.
Samo učesnici/e koje u potpunosti prisustvuju dobit će GAIA sertifikat o učešću na kraju radionice.
Troškovi puta, smeštaja, hrane I materijala za radionicu biće pokriveni kroz projekat. Smeštaj će biti organizovan u zajedničkoj spavaonici, hrana će da bude ekološki prikladna te će biti vegetarijanska I veganska, a životni I radni prostor biće deljen za celom grupom. Na imanju imamo mnogo životinja – pse, mačke, kokoške, guske, pčele, tako da je bitno da vam ne smeta njihovo prisustvo.
Naredna radionica biće od 15. do 17. aprila, dok će informacije o ostalim aktivnostima biti objavljene uskoro. Ukoliko želite da učestvujete u nekim drugim aktivnostima u okviru projekta, kontaktirajte nas!
Ova aktivnost je deo projekta "Tradicionalno znanje za održivu budućnost – Očuvanje tradicionalnog znanja gradnje za održivost i buduće generacije", koji ima za cilj da okupi mlade sa celog Kosova da otkriju kulturno nasleđe i tehnike tradicionalne gradnje. Biće to prilika da doživite nešto novo i drugačije, upoznate ljude sa sličnim interesovanjima i zajedno kreiramo nešto.
Projekat organizacije GAIA Tradicionalno znanje za održivu budućnost – Očuvanje tradicionalnog znanja gradnje za održivost i buduće generacije deo je projekta "Kulturno nasleđe kao pokretač dijaloga među zajednicama i socijalne kohezije" koji realizuje UNDP na Kosovu a finansira Instrument Evropske unije za stabilnost i mir (IcSP).
[ENG]
Call for participants
Traditional building weekend workshop – Natural fence
8. – 10.4.2022
We are looking for 10 young people from different communities who are interested in traditional and eco-construction, cultural heritage, who are interested to try something new, meet new people and share the living space with the group, and experience sustainable lifestyle.
The topic of this workshop will be natural fences, and it will take place in Boževce/Bozhefc, from 8th till 10th of April. Boževce/Bozhefc is a small village close to Kamenica/Kamenicë, situated in the hills of Ranilug/Ranilluk municipality. Since 2017, GAIA is present in the village and runs a permaculture program, where each year educational and volunteering activities are being organized.
During the workshop, the participants will get to know the technique of building natural fence. These fences are called natural because they are made of natural material, usually wood. There are many different types of natural fences, and in this workshop, we will be waving the natural fence with flexible branches of trees.
We will have theoretical and practical sessions on making natural fence, we will watch short movies and make a campfire, and we will experience a sustainable lifestyle. The workshop language will be adjusted, and will be in Albanian, Serbian and English.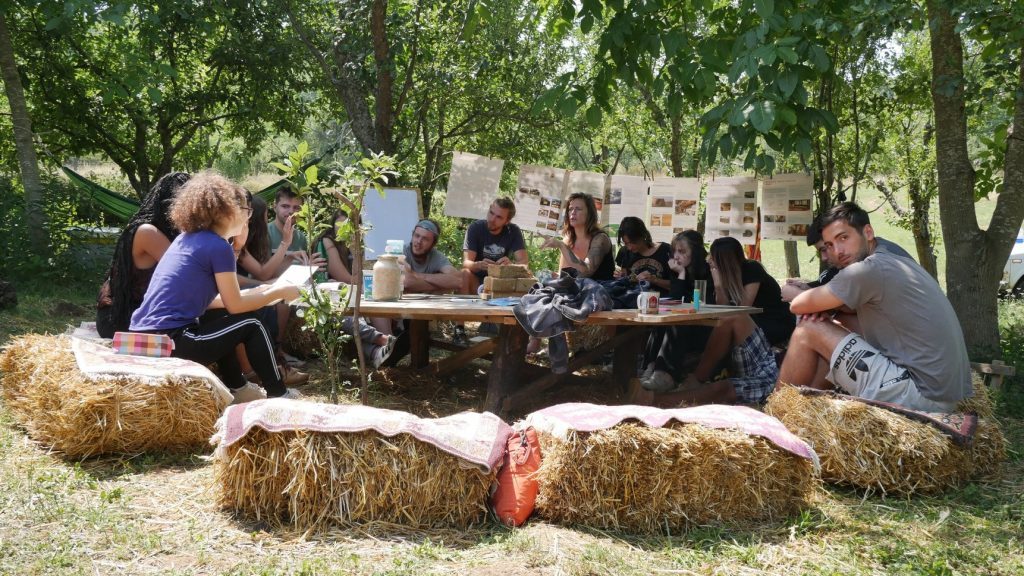 If you are interested to take part in the natural fence weekend workshop, fill in this application form by 1st of April. We will inform you about the selection and send you an info sheet by 3rd of April.
Important notes:
Participants are expected to arrive on 8th of April in the afternoon and depart on 10th of April in the afternoon.
Once you are selected, please take it seriously and don't cancel your participation. This is an opportunity to experience something different and it would be a pity to not have a full group.
Only participants who attend the training full-time will receive a participation certificate from GAIA at the end of the workshop.
The travel costs, accommodation, food and material for the workshop will be covered by the project. The accommodation will be in shared dormitory, the food will be environmentally friendly and vegetarian/vegan, and the living and working space will be shared by the whole group. At the property, we also have many animals – dogs, cats, chicken, geese, bees, so you need to be okay with their presence.
The next workshop will be from 15th to 17th of April, while the information about other activities will be published soon. If you would like to take part in some other activities within the project, get in touch with us!
This activity is part of a project "Traditional knowledge for sustainable future – Preserving traditional building knowledge for sustainability and future generations", which aims to bring youngsters from all across Kosovo together to discover cultural heritage and traditional building skills. It will be an opportunity to experience something new and different, meet people with similar interests and create something together.
The GAIA project "Traditional knowledge for sustainable future – Preserving traditional building knowledge for sustainability and future generations" is part of the financial grant "Cultural Heritage as a Driver for Intercommunity Dialogue and Social Cohesion" project implemented by UNDP Kosovo and funded by the European Union's Instrument contributing to Stability and Peace (IcSP).